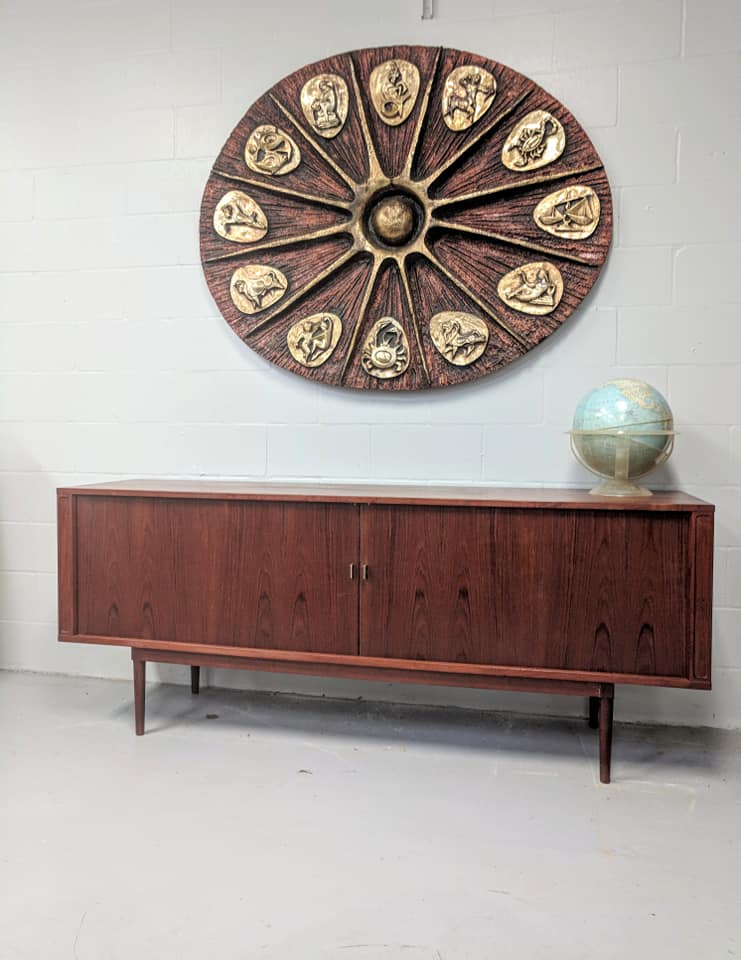 Modern Merchant Florida
Dave Bruce, owner, has been picking and collecting Mid-Century furniture since the 1990s.  In 2015, Dave met up with Conrad Petzinger, owner of Rad Harbor Vintage, and they rented a 4,000 sq ft warehouse in the heart of  Safety Harbor's warehouse district.  The like-mindedness between the two led to a whirlwind of picking madness. Since then, the duo have been traveling the country finding Mid-Century Modern and Danish Modern Teak furniture.
Ford Transit 250 Extended High Roof
Our Workhorse is a 2018 Ford Transit 250 high top extended.  This V6 powered machine has a 14 ft cargo space from the seating area to the back door.  The ultimate picking machine!
Modern Merchant Florida
Dave  started picking at an early age and had an affinity for genuine items. Dave's passion and knowledge of Mid-Century furniture and picking drove him to open Modern Merchant Florida. Dave is no stranger to the world of owning a business.  A couple of his past business ventures were 'DJ's Skateboard Shop and Skate Park', in Pittsburgh, PA from 1987-1998 and 'No 1 Sports Fan' in Largo, Fl from 2003-2011.
Conrad Petzinger
Conrad Petzinger is a New Jerseyan raised in Safety Harbor.  He was born a picker!  Conrad first began picking with his Dad and Uncle at a early age and learned the necessary skills quick. By the time he started getting interested in Mid-Century furniture, he was a natural.
Call For Appointment
Modern Merchant Florida (813) 758-2835